Ballet/Tap - 1
Ages 2-3
This program includes ballet and tap for beginner students taught in a nurturing environment making the introduction to dance fun. It provides the young dancer a strong foundation in dance movement, as well as learning the basic elements of dance. For example, hopping, skipping, jumping, musical rhythm, simplified ballet and tap steps, exercise and coordination skills. Students will also learn intellectual concepts of self awareness, creative expression, teamwork and self confidence.
Ballet/Tap - 2
Ages 4-6
This class is an extension to Ballet/Tap 1 with much more steps to learn and advancement in technique.
Ballet/Tap - 3
Ages 7-9
Students are further challenged with new steps, combinations and choreography as well as ballet and tap terminology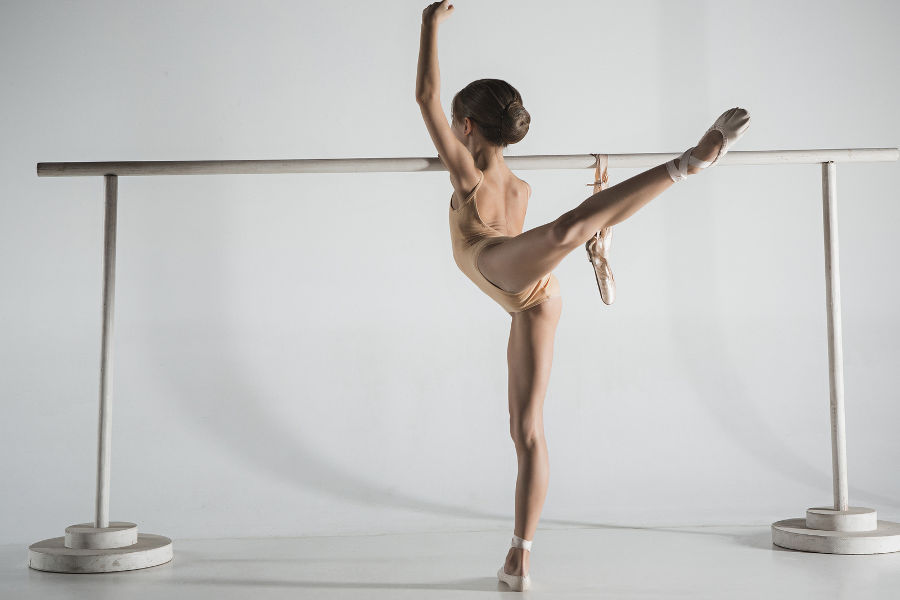 Ballet
Ages 7 & up
A classical form of dance that provides a strong, foundation for all other dance forms. Ballet classes consist of barre, center floor, progressions across the floor and technique.
Latin Dance
Ages 6 & up
Class combines different Latin dances such as Salsa, Bachata, Meringue etc.
Jazz
Ages 5 & up
A fun, upbeat style of dance that stems from ballet and combines today's stylish moves with energetic, popular music. Classes begin with a warm up, followed by technique, across the floor combinations and choreography.
Lyrical
Ages 5 & up
A highly technical style of dance that fuses ballet and jazz to interpret the meaning of the lyrics. Choreography is often emotional and delicate at the same time telling a story emphasizing on expression, fluid body movement and control.
Contemporary
Ages 10 & up
This form of dance is characterized by its versatility, contemporary can be danced to almost any style of music or united with other dance forms to create new styles of movement. Contemporary dance allows the advanced dancer to push to new boundaries of body movement.
Pointe
Age depends on skill level and rate of progress
For the experienced ballet student, pointe is the advancement of ballet class. Pointe class is by teacher recommendation and accompanied with a regular ballet class.
Tap
Ages 10 & up
This class is an exciting and challenging art form that creates sound, rhythm and syncopation with your feet. Different styles of tap will be taught while concentrating on clear, crisp and clean sounds.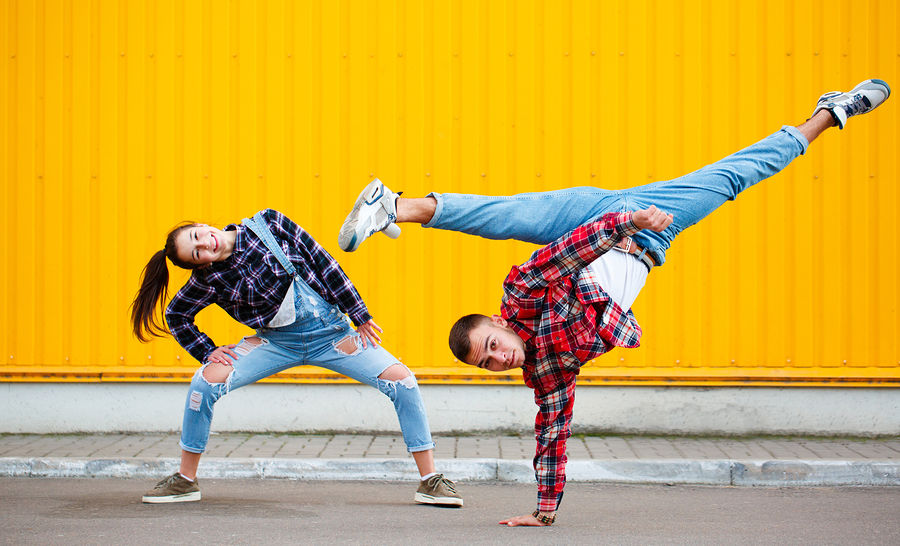 Hip Hop
Ages 7 & up Hip Hop


High energy freestyle dance form that has become one of the most popular class. Hip hop combines freestyle, breakdancing and intricate footwork.
Hop Hop/Acrobatic
Ages 4-6
High energy freestyle dance combining acrobatic tricks and footwork to form a fun, cool class.
Acrobatics/Gymastics
Ages 4 to Teen
Acrobatics is a high energy performing art that focuses on strength, conditioning, stretch and balance. Beginner to advanced tricks.
Tiny Tumblers
Ages 2-3
Basic gymnastic skills, strength and coordination, your child will love this class where they will learn floor tricks such as cartwheels, somersaults, bridges etc. They will also work on the balance beam, mini-trampoline and skill mats. Great class for energetic little ones!!
Musical Theatre
Ages 6-14
Theatrical performance class that combines Broadway style dance and acting. This class is great for the budding Broadway star or for school plays and auditions.